Nadia Nakai Will Never Be A Mega Star – I Blame Cassper Nyovest
Nadia Nakai won't become a mega star. I hope this article encourages her to improve her artistry and prove me wrong. I actually hope she proves me wrong.
Nadia, What a dismal performance
I watched Nadia perform at the Come Duze 2019 concert on SABC 1. I was so disappointed. More disappointed in how she conducted herself and her craft, than her performance.
What I've learned over time, during my short career in advertising is that every presentation; whether it is 5 minutes, 3 slides or 54 slides, is an opportunity to display my skillset and my expertise. Everything I do is a display or my personal brand. It's really up to me to build or kill my brand. Operative word: brand. This is the reason why whenever I'm speaking, writing or presenting a strategy or solution, I always prepare to the best of my ability.
Every moment should be treated as an opportunity to display what you're capable of and be treated as a moment that will lead you to that big break you so long for
Come Duze? More Like Hambela Le
I could never recommend Nadia for any gig. She must be glad I'm a not music promoter. She'd be a complete waste of money, because she'd deliver a sub-par performance that would leave my audiences disappointed, and in turn, disappointed at the organizers, i.e.: me. Her bad performance won't just affect her brand, but everyone else around or associated with her.
Her performance was lacklustre, insipid and boring to say the least. Half the time, the background song did most of the singing, and when she sang, she sang half the lyrics and seemed to be running out of breath. She had no stage presence. She just wobbled from one side of the stage to the other with no enthusiasm or desire to be there. Her performance seemed like another pay cheque collection. Nothing less, nothing more. Just another day at the office.
In context
I hope this doesn't sound harsh, if it does, well then that's good, because it'll paint a vivid picture. It is important for anybody who is in any type of business to not only take themselves and their craft seriously, but to also take the people they serve seriously too. Great leaders are servants: Mandela , Barack to name a few.
Even Morena Sefatsa, the former presenter on ShizNiz performed better than Nadia. I don't know his songs, but his stage presence had some gravitas. He engaged the audience and made them participate.
Vusi Nova killed it; compared to Nadia who looked like she just came off the treadmill, he dressed the part, and most importantly, sang his lungs out, like his life depended on it. He was passionate. Almost like he went into Super Saiyan mode in order to engage with his audience. He's one artist that definitely takes his craft seriously.
Kwesta is on another level. He had a live band, and performed all his favourite hits with passion. Also engaged the audience with passion. You could tell that he did his research and knows how to keep the crowd entertained. For an artists who has been in the game for such a long time, it's great to see that he doesn't take his craft or audience for granted
Sjava was impeccable. His performance and artistry on the night proved why he won the BET award. Sjava is not just a great storyteller through his lyrics, but he actually has a story on stage. Every song he performs is delivered with a story that provides context for either why or how the songs he sings were written.
Moonchild Sanelly was on fire. Her stage presence was out of this world. I'm not a dancer but she made me wiggle my toes, that's my most dance moves, which was great because I almost got up to dance. The point is, I felt a connection with her performance and how she delivered herself. She left me wanting to scream, "MA-KHE-LWA-NE". She is indeed an amazing performer.
Babes Wodumo was electrifying with her team of dancers. They literally killed the stage, and also had a mini semi-"sekele" where each dancer took turns to "battle" by showcasing their individual skills. A dance-off with Babes is a brilliant move to close off her performance. You could tell that the dancers loved what they were doing, and most importantly, they rehearsed.
My personal best surprise was King Monada. After he performed the smash hit, Malwede, #Idibala, I thought he was going to perform Ska Bhora Moreki, then get off stage. He performed other less known/popular tracks but was still loved by the crowd. My favourite was 'Karata', that's going to be a great hit. Monada is serious about his craft, his rise to stardom is no surprise. There's actually a secret to his success, but I'll reveal that in my next article.
Nadia is featured in or has more popular songs but her performance was not great at all. Even Dr. Malinga is more entertaining and probably worth every penny. Not to mention Papa Penny. (See what I did there? Any rapper contracts out there?)
Where is Cassper in all of this?
It's important for artists to not only take themselves and their craft seriously, but to also respect their audience.
This is not to bash Nadia, but I hope that if this article reaches her or her team, it will help her improve her brand and possibly encourage her team to craft a better brand strategy and really assess her performances which will improve her artistry.
Talking about her team, my question is, where is Cassper in all of this, and what does he think of her performance? What is his role? For the lacklustre performance, I blame both Nadia and Cassper, and here's why:
Nadia's Fault: Nadia needs to be responsible and accountable for her personal brand. Her success or failure is primarily her responsibility.  She will ultimately decide what kind of artist she evolves to be. Nadia needs to understand that a bad performance has a potential to have a negative ripple effect for future performances. On that stage, regardless of what was happening in her life, at that moment, she seemed like an artist that didn't want to be there. That's the unfortunate aspect of being a performing artist, when you are on stage, as viewers, we only see what you show us, your performance, and that becomes your brand. On the Come Duze stage, with that performance, I believe she lost an opportunity to extend or create more demand for her brand. After watching some of the artists, I genuinely felt like I'd want to invite them for a performance, especially Sjava, Moonchild and Monada. It is no surprise that Babes Wodumo has gigs booked twelve (12) months in advance. I'm not sure if this is the norm in the music industry, but I haven't heard any other artists, perhaps except for the likes of Black Coffee, being booked that well in advance.
Cassper's Fault: As Abuti #FillUp, surely, he should be inspiring Nadia, not to necessarily be Ausi #FillUp, but for her to take the Fill Up Mentality or Mindset and run with it. Cassper has already provided a template that his artists can use and duplicate in different ways. One of the key factors of #FillUP era is that it is based on the principle or premise of Dreaming Big and having a vision that's bigger than the artists. So if that's the principle, how does Cassper or Family Tree use it as a guide to create vision for Nadia and her brand? What Big Dreams do they envision for Nadia? Cassper has not only inspired music artists, but has inspired an entire nation, but for some odd reason, that inspiration does not filter through to his artists. If Cassper is leading the trend from a male perspective, why is Nadia not doing the same from a female perspective? Maybe that's unfair, but I do believe that these are valid questions for Cassper. HHP (Rest In Peace) paved a way for Cassper to be the artists he is today, but at the same time, Cassper used his own hunger, dedication and determination to build his artistry. Which proves my assertion to be correct, for Nadia to perform like that, and for her to not be dominating the game of Hip-Hop, I blame both of them. My question to Cassper is, what legacy are you going to leave behind? Besides the #FillUp marathon, which artists will you say you have truly supported to your best of your ability or have super-ceded your status? After-all, that's what legacy is all about, it's about doing work that's bigger than all of us and impacts people. One could argue that the whole concept of #FillUp is a legacy project, but, to add to that legacy, Cassper needs to ensure that he not only builds events, but his artists.
Building Nadia To Super Stardom
Lil Wayne gave us Drake and Nicki Minaj, Eminem gave us 50 Cent. Cassper, who have you given us? Nadia is okay, but I don't think that she's working as hard as you, and therefore does not have the body of work to catapult her to super stardom. She's still has a long way to go.
Nadia needs to work hard and produce albums, hit songs and make her own history. She needs to work harder than Cassper. She needs a team that will help her build a successful music career. She needs to establish herself in the industry. Less features and more solo projects.
She needs to take herself seriously by taking her performances seriously. She needs the following people in her team:
Performance agent
Music agent (to work on her style/craft/lyricism)
Brand/PR agent
Social media/Content/Digital agent
If Nadia works on the above, she'll be on her way to crafting her super stardom. Like everything else, great success is not born out of thin air, it is something that is worked on, created and built over time. No strong and powerful brand is a coincidence.
In her performance, she looked nothing like how she does in music videos. Perhaps this is a conversation to be had. How does she keep her brand, visually, consistent whether she's in a music video or performing live? These are questions to be had and discussed when building a brand. Consistency drives and builds a more iconic and recognisable brand that is unique.
Cassper has hit songs, he  sets trends, has amazing music videos, clothing label/store, endorsement deals, and I believe that these need to filter down to Nadia and whoever is on his label.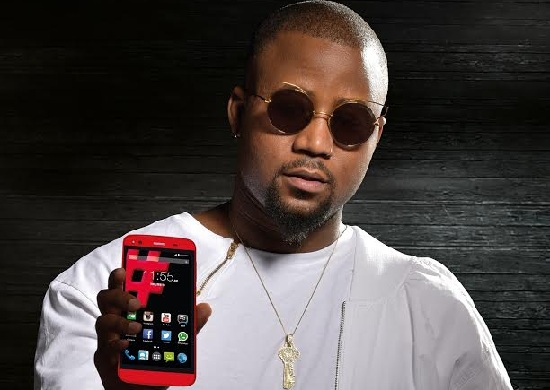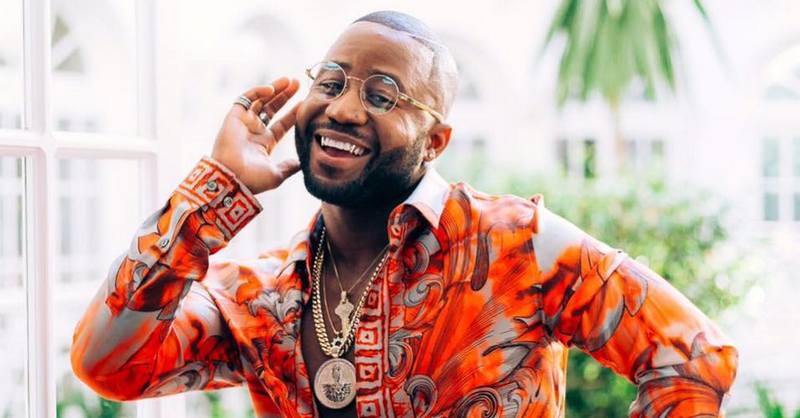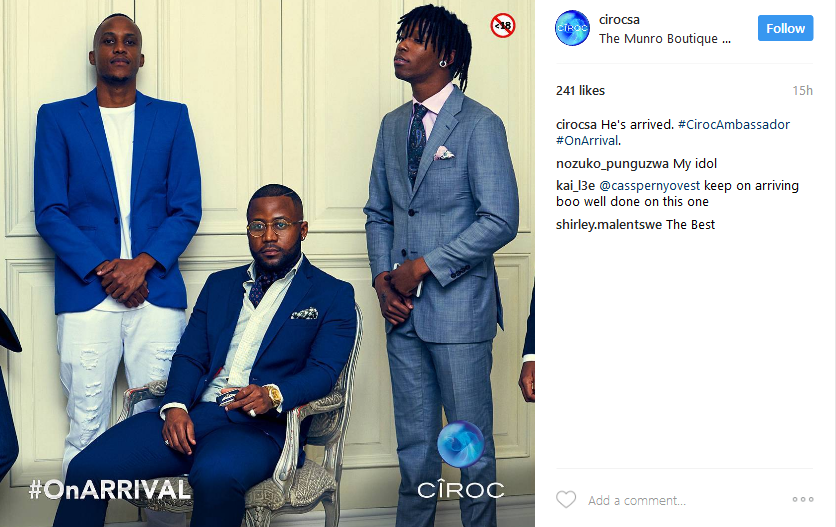 I'm not a rapper nor a musician, but I do know a thing or two about building brand and demand around a market. Nadia needs a lot of work on her brand. When looking at the other artists that performed at the Come Duze event leading up to New Year's Eve, most of them had something unique or distinct about them:
Vusi Nova had the outfit and the voice.
Morena 'The Squire' Mafatsa, even though I don't know his music, his performance was impactful and interesting.
Babes had the dance moves and the enthusiasm.
Moonchild Sanelly had the hair, the hit song, and the dance moves.
King Monada had the hit song, and his performance was great.
Sjava had the outfit, the stage presence, charisma, and live band.
Kwesta had a number of hit songs and actually performed really well.
The purpose of this article is actually to help Nadia, and possibly any other artist or person trying to build their brand. You need to remember that every time you make an appearance or perform, that's an opportunity to build or destroy your brand. You need to take your brand, self and craft seriously so that people can reciprocate the same feeling.
Nadia on that day was too bland and nothing stood out from her outfit to performance, I wonder if she even practiced?
So the purpose of this piece is not to highly criticize her, but to encourage Nadia to work towards being the star that she deserves to be.
Hope that you enjoyed this article. Let me know what you think?
I'm just a guy who talks about building brands that are worth paying for.
Artcile by: K'shubile (Bogosi is K'shubile, and K'shubile is Bogosi)
Editor: Zanele Hlatshwayo
LinkedIn: Bogosi Motshegwa
Twitter: @Thinkerneur